AffluentAdvisors.net       Serving CPAs, Attorneys & High Net Worth Business Owners

Financed Premiums

  Do you need more life insurance coverage for estate planning or for

charitable giving, but who don't want to use their own funds to pay the premiums?

Affluent Advisors.net does not provide tax, legal or financial planning services, but we do support CPAs, Attorneys and other Business Owners in meeting their special needs for tax-advantaged benefits.  Affluent Advisors provides the innovative solutions, like these:

Affluent Advisors can help arrange for premium financing at LIBOR based rates, and if you qualify (generally over age 69), the interest cost may be built into the financing, so there is no out of pocket cost.

Asset Protection

Do you have substantial income, accounts receivables and other "unprotected" assets? 

Affluent Advisors will show you how to simultaneously protect assets and income, while creating an Executive Benefit Plan that can be used by C or S corporations, LLCs, partnerships or individuals. Like an IRA or 401k, these plans have an investment element that grows tax-deferred, and funds can be withdrawn free of federal income tax to supplemet or fully fund retirement.

Controlling Malpractice Costs

    Do your Physicians, other healthcare providers and business owners             have objections to increasing malpractice insurance costs? 

Affluent Advisors can help by providing access to competitive quotes for traditional coverages, and we can show you how self insurance through a captive insurance company can simultaneously reduce your client's out-of-pocket costs and build equity.

Executive & Group Benefits

   Are you maximizing the available tax-free and tax-deferred benefits at the minimum cost?

Affluent Advisors provides independent broker access to 200+ top rated carriers, we provide the full spectrum of individual and employer paid benefits, such as:

Health Insurance Plans with HSA & HRA Options

Disability Income Plans with Limits above $20,000/month

Refund of Premium Term Life Insurance

Premium Financed Life Insurance

Fully Refundable Long Term Care Insurance

Key Person & Buy-Sell Plans for Life & Disability

Flexible Spending Accounts

Defined Contribution & Defined Benefit Plans

Qualified & Nonqualified Deferred Compensation Plans

Equity Indexed Annuities with Bonuses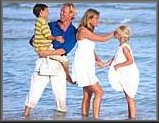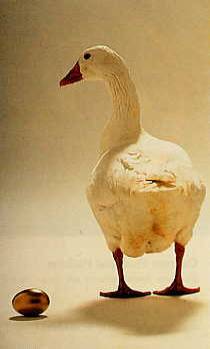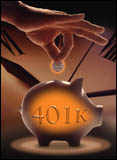 For a confidential evaluation of your special needs and no-obligation proposal, contact:

American Benefit Advisors, Inc.

770-645-5989



© 2003 - 2013 by Noel Services, Inc. All rights reserved.

Coverages and availability vary by state. Not all businesses and individuals qualify. This does not constitute legal, tax, or accounting advice or opinion.  Consult with an experienced and properly licensed professional regarding the specific suitability of any planning technique. 

Unless expressly stated otherwise on this website, (1) nothing contained in this website was intended or written to be used, can be used by any taxpayer, or may be relied upon or used by any taxpayer for the purposes of avoiding penalties that may be imposed on the taxpayer under the Internal Revenue Code of 1986, as amended; (2) any written statement contained on this website relating to any federal tax transaction or matter may not be used by any person to support the promotion or marketing or to recommend any federal tax transaction or matter; and (3) any taxpayer should seek advice based on the taxpayer's particular circumstances from an independent tax advisor with respect to any federal tax transaction or matter contained in this website. No one, without our express written permission, may use any part of this website in promoting, marketing or recommending an arrangement relating to any federal tax matter to one or more taxpayers.

KW: Affluent, High Net worth, wealth, wealth preservation, receivable financing, wealthy, Asset Protection, Financed Premiums, estate plan, financial plan, Executive Benefits, Executive Carve Out, captive, Section 79 GEAR, guaranteed entry age, pension plans, defined contribution plans, defined benefit plans, self-insured, VEBA, tax-qualified, IRA, rollover, SEP, SARSEP, REBA, COLI, BOLI, individual retirement, simplified employee pension, group pension, annuity, tax-sheltered annuity, tax sheltered annuity, key man, key employee, split dollar, flexible benefits, cafeteria, tax-deferred annuity, 403(b), 403(B), 403b, 403B, 457, 459, ESOP, keogh, Keogh